Discover more from Li's Newsletter
Writing about web3, and its implications on consumers, creators, and the world.
Over 34,000 subscribers
Two quick announcements: Means of Creation & Slack group
Means of Creation with Adam Davidson and a new Slack community
Hi readers, a couple of quick announcements:
1. Means of Creation
I'm launching a new talk show called Means of Creation with Nathan Baschez of the Everything newsletter bundle. Each Friday, we interview founders who are building companies that make it easier for people to monetize their passions and do what they love for a living. You can watch our past episodes on YouTube, and in a soon-to-be-launched podcast.
This Friday, August 14 at 2pm ET, I'm going to have a live Zoom discussion with Adam Davidson about the Passion Economy. He's a co-founder of NPR's Planet Money podcast and a New Yorker staff writer who authored "The Passion Economy: The New Rules for Thriving in the Twenty-First Century," a book that explores stories of people who followed their dreams to craft a livelihood. He also writes a newsletter here.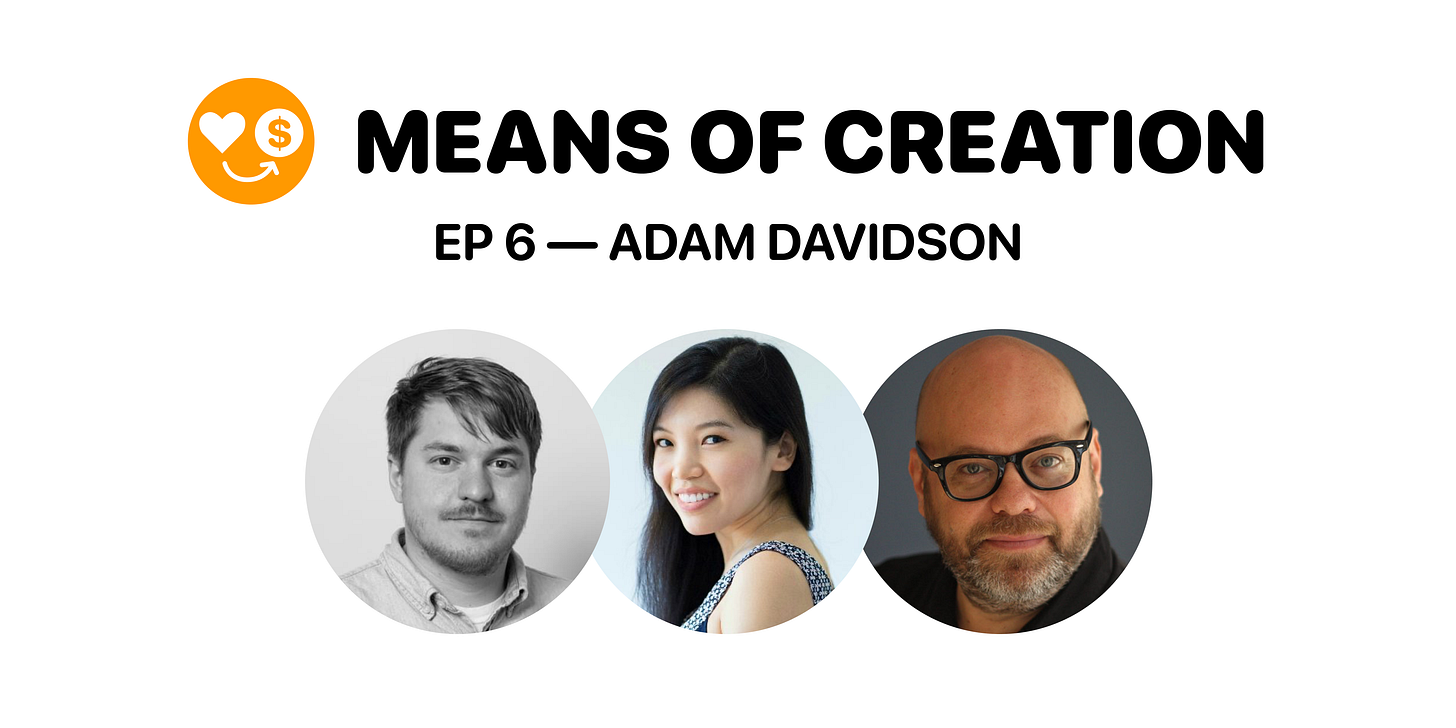 We'll discuss how we each independently arrived at our theses about the Passion Economy, how creators can be successful, and what opportunities there are for startups in the space. The latter half will feature Q&A with the community.
Want to join us live? Register at this link:
2. Passion Economy Pals Slack Community
For founders building companies in the Passion Economy, I've been operating a Slack community for everyone to share advice (e.g. we have a channel for UI/UX feedback), discuss news and events, share resources and reading, and support each other.
Here's some social proof on how much fun we're having:


If you're a founder building in this space, fill out a short form here and I'll invite you via email: